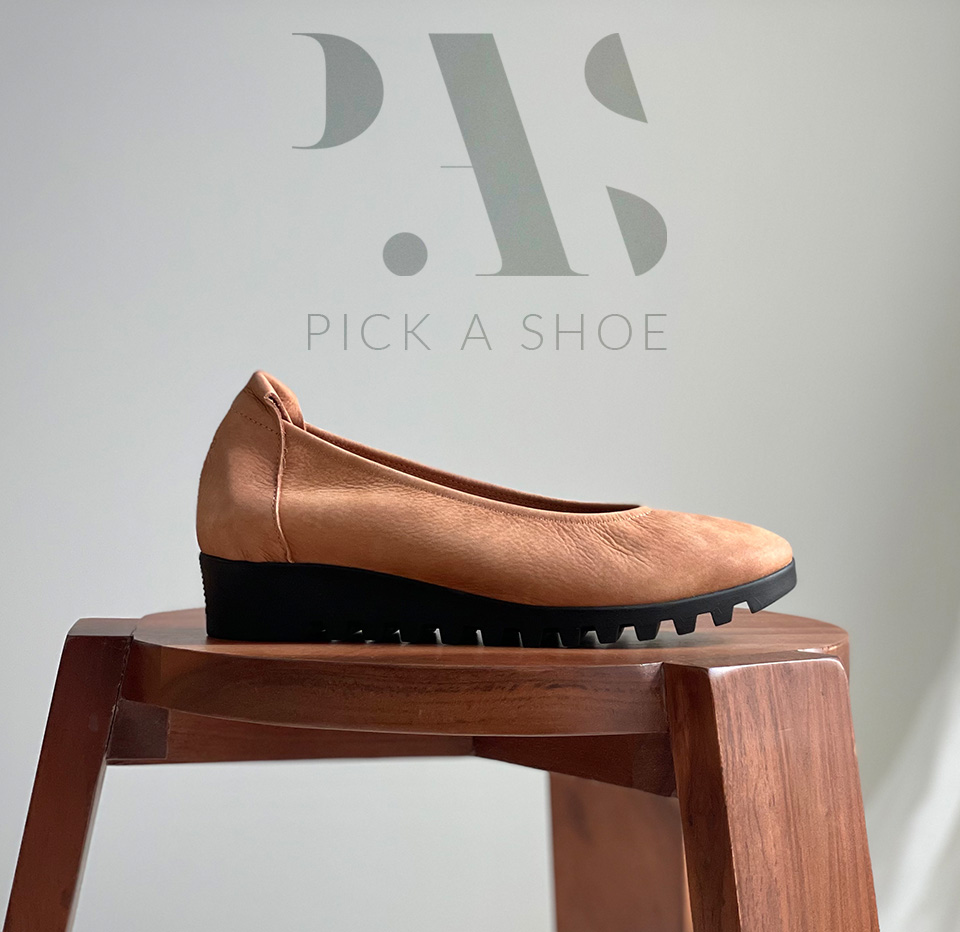 ARCHE SHOES, the selection by PICK A SHOE 
I'm Cindy, your faithful walk advisor for the last 10 years ! Since 2019 our website has become PICK-A-SHOE.com. We have expanded our selection to offer an ultra-selective collection of shoes combining absolute comfort & aesthetics. I'm very proud to present to you our new brands of original shoes for women, always made in Europe with the highest leather quality. Comfort with style, sustainable footwear, slow fashion ethics, ergonomic & pretty shoes to wear everyday and for the long run, this is the vision of PICK A SHOE.
The team remains the same, our 5-star customer service is here to assist you pick a shoe ! Discover our superb styles, some are exclusively on PICK A SHOE, unique designs that you won't see elsewhere ! Below you'll find some inspiration with my favorite shoes of this season, with an overview of our new collection !
UNIQUE SELECTIONS OF ARCHE SHOES, THIERRY RABOTIN, TRIPPEN, LOINTS OF HOLLAND, LOFINA, BRUNATE, PONS QUINTANA
Cindy was your arche shoe adviser, now she's here to help you PICK A SHOE !
You have followed me during all these years on our previous arche shoes website and I sincerely thank you for it. Our online store has evolved to meet the needs of modern women who want to feel good in their shoes. I have selected and tried each pair to be able to advise you on their comfort, fit & feel. Discover our new niche shoe brands for women : Luxurious italian shoes THIERRY RABOTIN, German sustainable shoes TRIPPEN, eco-friendly shoes LOINTS OF HOLLAND, elegant shoes BRUNATE made in Italy, Spanish brand PONS QUINTANA of woven leather shoes, Danish ethical shoe brand LOFINA... Each brand is produced in Europe and has been carefully selected to meet the values of our Pick a Shoe ETHICS & QUALITY CHARTER. High quality & comfort standards for an amazing selection of women shoes that you will not see everywhere !
Limited quantities & ultra demanding selection. Our shoe brands are selected according to our ethics & quality pick a shoe charter for their absolute comfort, their premium leathers & their manufacturing ethics.
Selection of premium leather
Absolute comfort
Limited quantities
Never neglect aesthetics.
EXTRACT FROM THE "ETHICAL & QUALITY CHARTER PICK A SHOE"
Our styles of comfortable and original women shoes